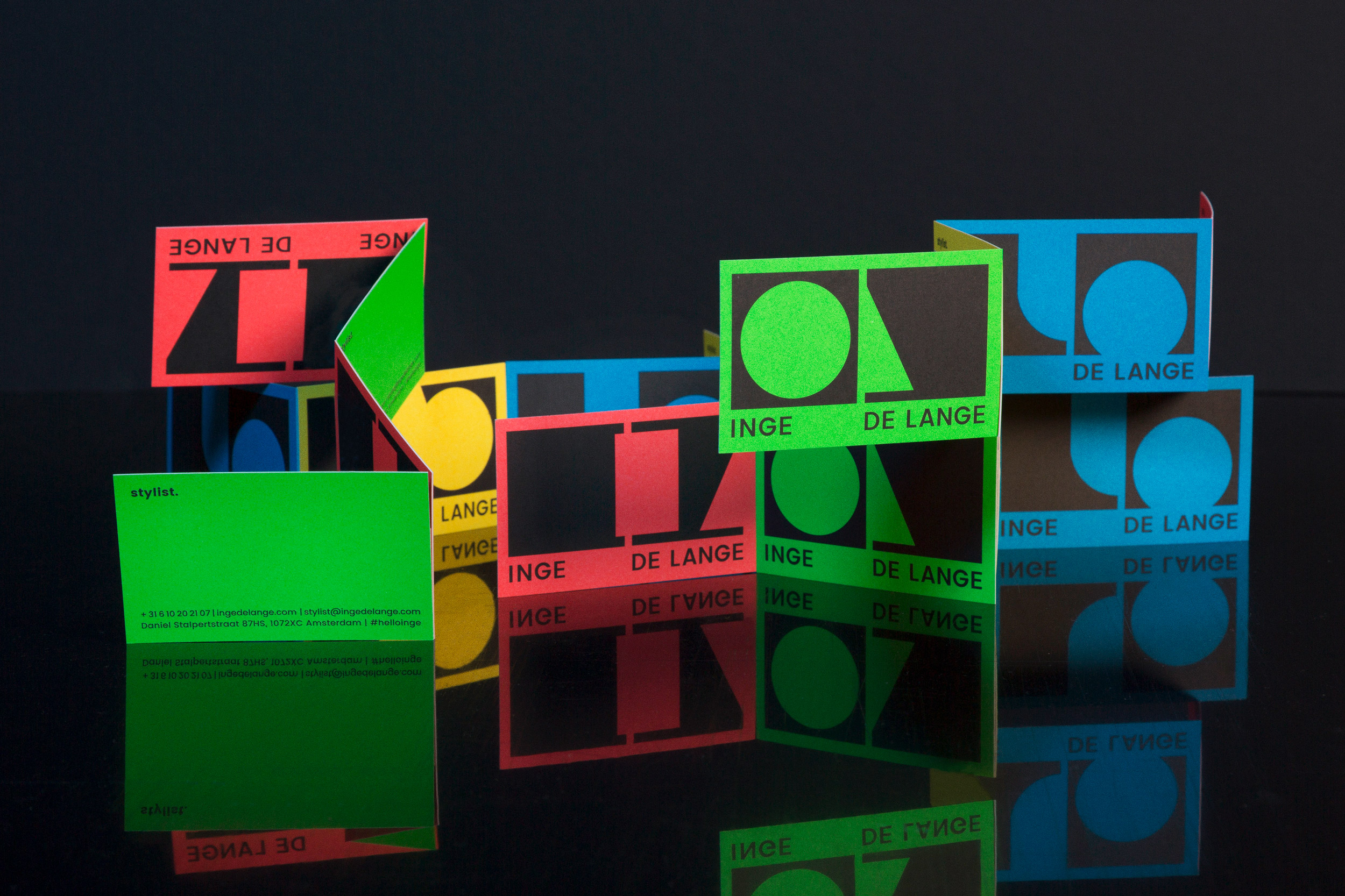 Inge de Lange - Colourful twist
Turn around.
Stylist
Inge de Lange
specialises in fashion styling, interior styling, art-direction and production. With sparkling colours and playful concepts she transforms everyday situations, objects and ideas into unexpected scenarios.
Alt8 took this as the starting point for the identity. The icon, font and logo are back to basics: squares, circles and triangles that have been combined and rearranged to create a strong, surprising image. Bold colours complete the identity that includes brand DNA, logo, business cards and on- and website.
De wereld op zijn kop.
Styliste
Inge de Lange
is gespecialiseerd in mode, interieur, art-directie en productie. Met sprankelende kleuren en speelse invallen transformeert ze vertrouwde situaties, voorwerpen en ideeën tot onverwachte scenario's.
Alt8 nam dit als vertrekpunt voor de identiteit. Icoon, font en logo gaan terug naar de basis: vierkanten, cirkels en driehoeken, gecombineerd en gedraaid tot een verrassend beeld. Uitgesproken kleuren completeren de identiteit die bestaat uit DNA, logo, visitekaart en website.
---